ENTRANCE WITH NOBILITY
Glass canopies and glass shelters
Modern minimalist design

Made to measure for you

Tuned in detail
ADAPTATION AND VARIABILITY
Roofing of the entrance to the house
A glass awning protects the entrance to the building from the weather. We adapt the awnings to your space and local weather conditions so that even in locations with increased snow, they are safe and fulfill your desired purpose.
A wide range of standard sizes and designs is designed to fit most spaces. Still not what you're looking for? No problem! We will design and produce custom glass roofs for you . Our team of experts will advise you on technical options and design. We will create a unique railing for you personally.
Quality and functionality
Glass canopy over the door at all times
A glass canopy protects the building's entrance from atmospheric effects. We adapt marquises to local climatic conditions, so that they even in locations with excessive snowfalls are safe and serve their purpose.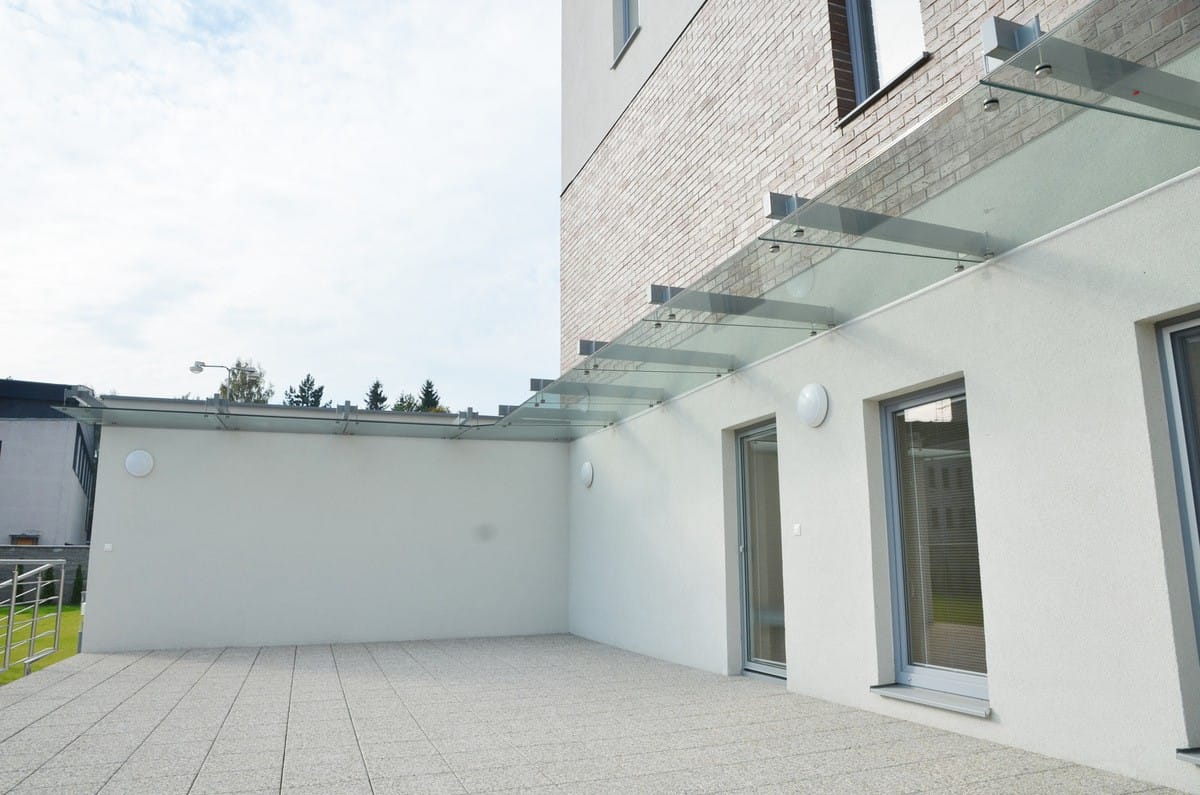 PERFECT VIEW
It can be mounted at any time
It is good to consider marquise application when you are designing the house, but if you already have everything done, we have a technological solution for you on how to install a marquise into the insulation without damaging and causing heat leakage.
Calculate your price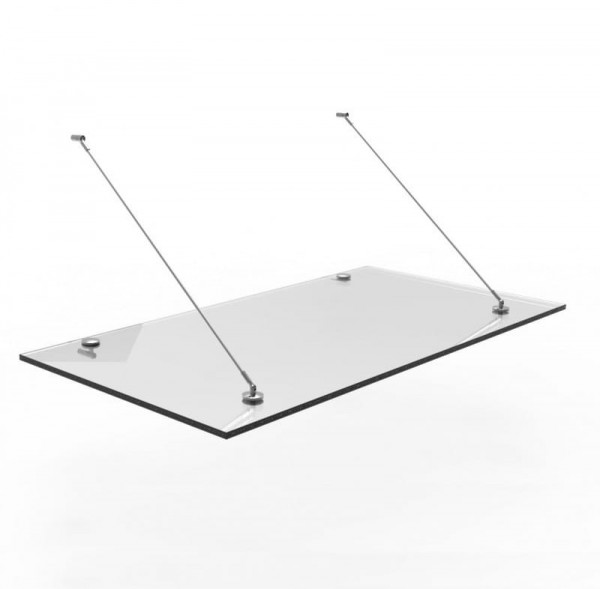 | | |
| --- | --- |
| typ skla: | kalené vrstvené sklo ESG/VSG, TVG/VSG, VSG |
| hrúbka: | 13, 17, 21 mm |
| farebnosť skla: | štandardné číre sklo s čírou fóliou, číre sklo s mliečnou fóliou |
| rozmer: | 3000 x 1600 mm |
| spôsoby dekorovania: | vložené materiály (farebné PET fólie, fólie s potlačou), imitácia vzorového pieskovania |
| vzhľad hrán: | leštená |
| zvýšenie bezpečnosti: | HST test skla (na vyžiadanie) |