WITH NOBILITY
Iron construction for stairs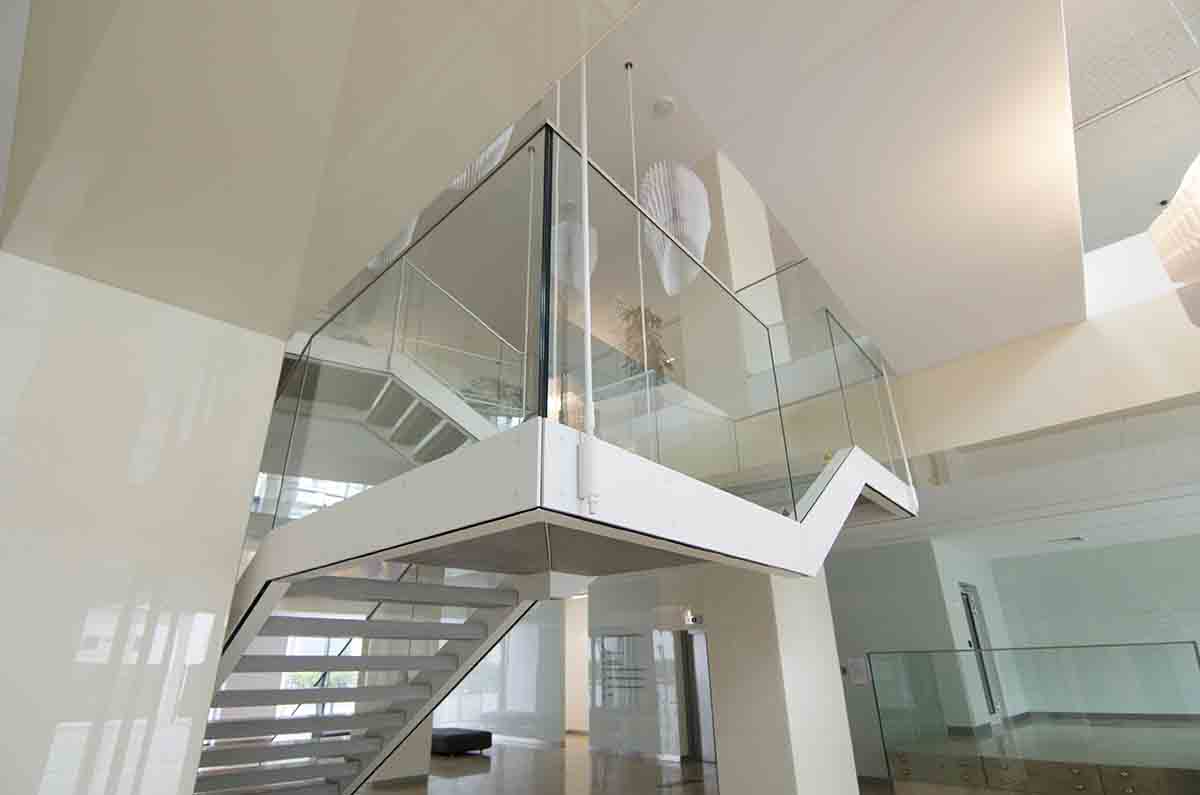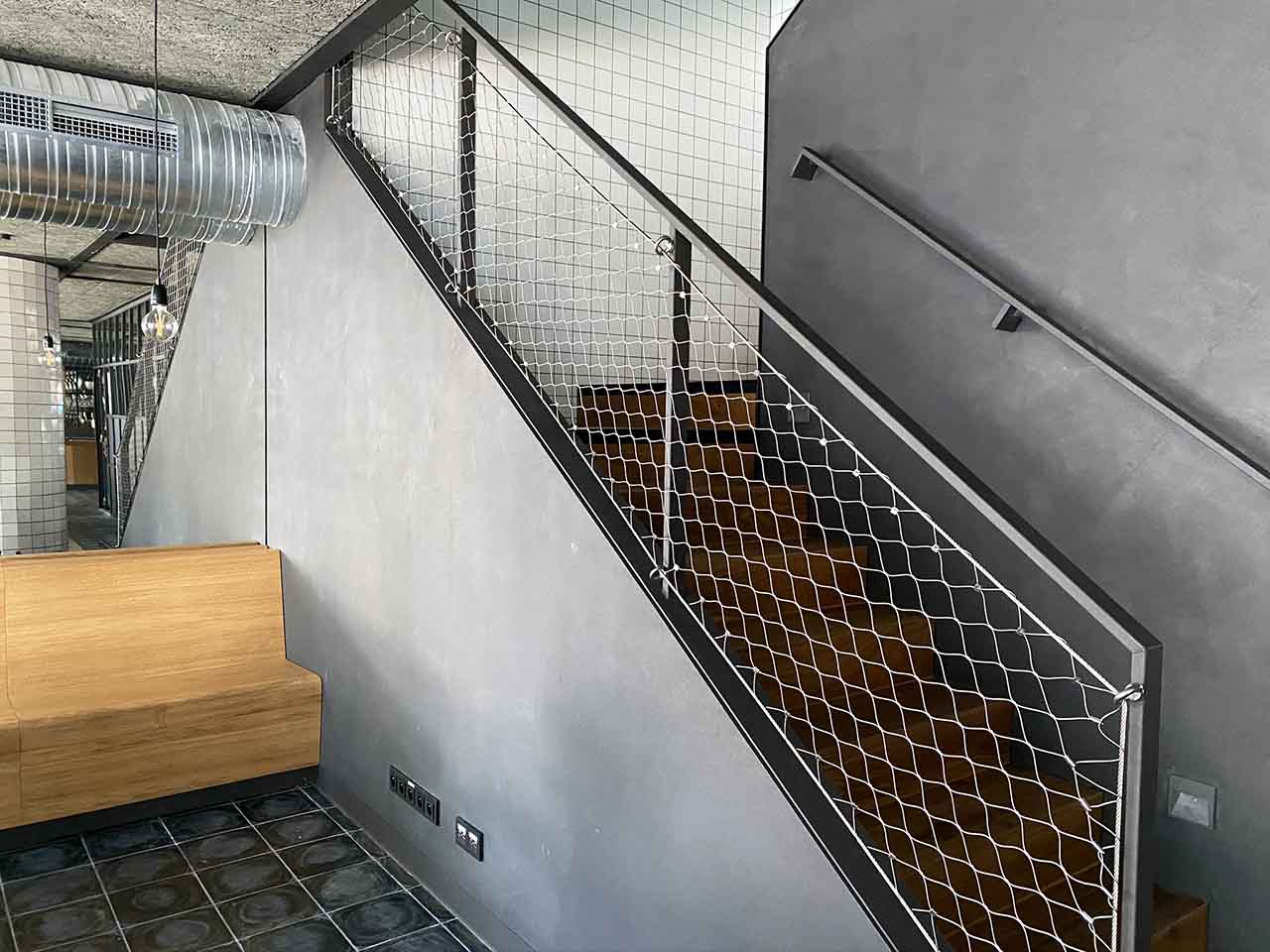 QUALITY
The steel staircase begins with detailed planning
Also as steel railing with stainless steel mesh. Industrial style as embroidered. Iron construction on the stairs, from which to feel the craftsmanship.
The complete service includes the design, manufacture and assembly of steel structures with a long service life and permanent properties. We technically adapt the construction of the staircase according to the requirements of the designer, architect or the customer himself.
After selecting suitable materials and color design of the individual components of the iron structure for the stairs, we use 3D modeling of the structure in the CAD program before starting the production process.
IN OUR LOCKSMITH'S WORKSHOP
Custom manufacturing of stairs
Our experts with many years of experience in metalworking and welding work take care of precise work with an emphasis on precision. Skill and professional qualifications are key qualities on which we build in the production of steel structures.
In addition to the production plant for flat glass processing, we have our own locksmith workshop equipped with professional equipment for metal processing.
DESIGN
Interior steel staircase
In locksmith production, we use appropriate technologies and technological procedures to achieve an enchanting result. Concealed welds on structures without visible joints, TIG welding also directly at the place of implementation. Exclusive space requires the right luxury and the right access to the stairs.
We manufacture individual components directly in our workshop. Should the construction be made of smoothly drawn profiles or of classic cylindrical profiles? Is it a requirement to achieve sharp edges on a thin-walled profile or rounded lines? We will consult the design options together at the beginning and find the best solutions together.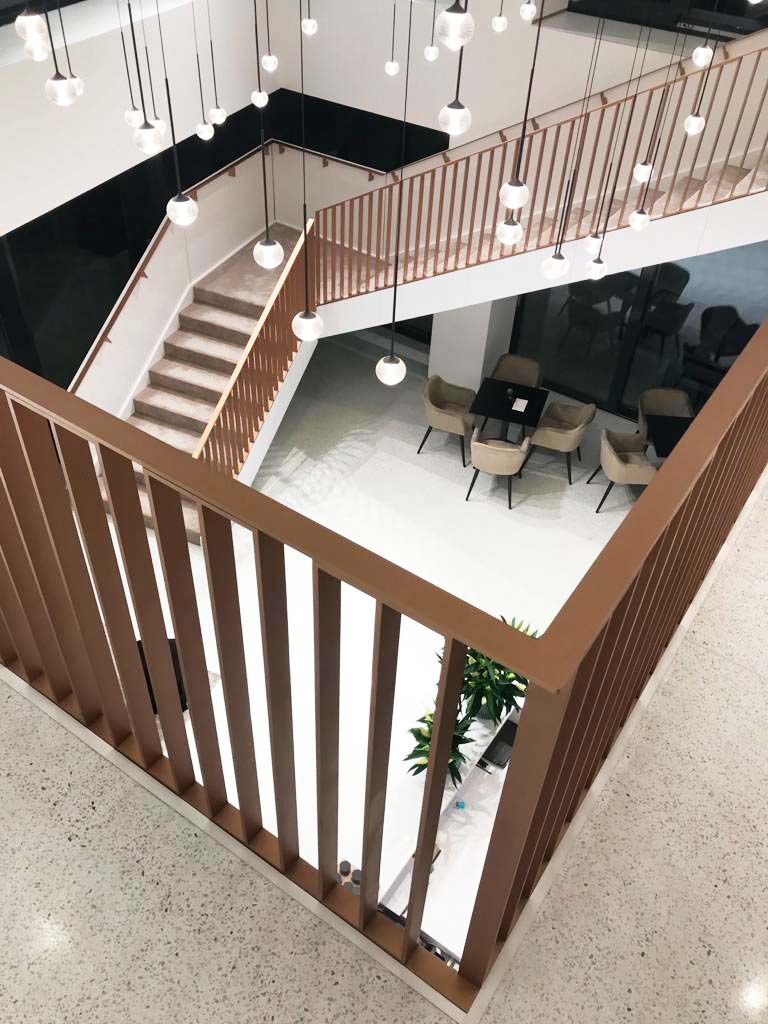 detail
PRECISE
Production of stairs in gloves
During production as well as during the assembly of the stair construction itself, we pay attention to the precision and accuracy of processing. We often use thin materials 5 mm thick with a large area, which are very sensitive to minor damage, so we adapt the appropriate production procedures. With such a large area, even a small overhang and inequality could spoil the overall impression of quality work.
We paint the individual elements in our workshop or after assembly directly at the place of implementation. For this purpose, we are technologically equipped with a device that extrudes the paint with a piston, pressure, not air, as is common in painting. The color thus goes straight in one direction and creates a continuous layer.
I am interested