COLORFUL
Glass wall covering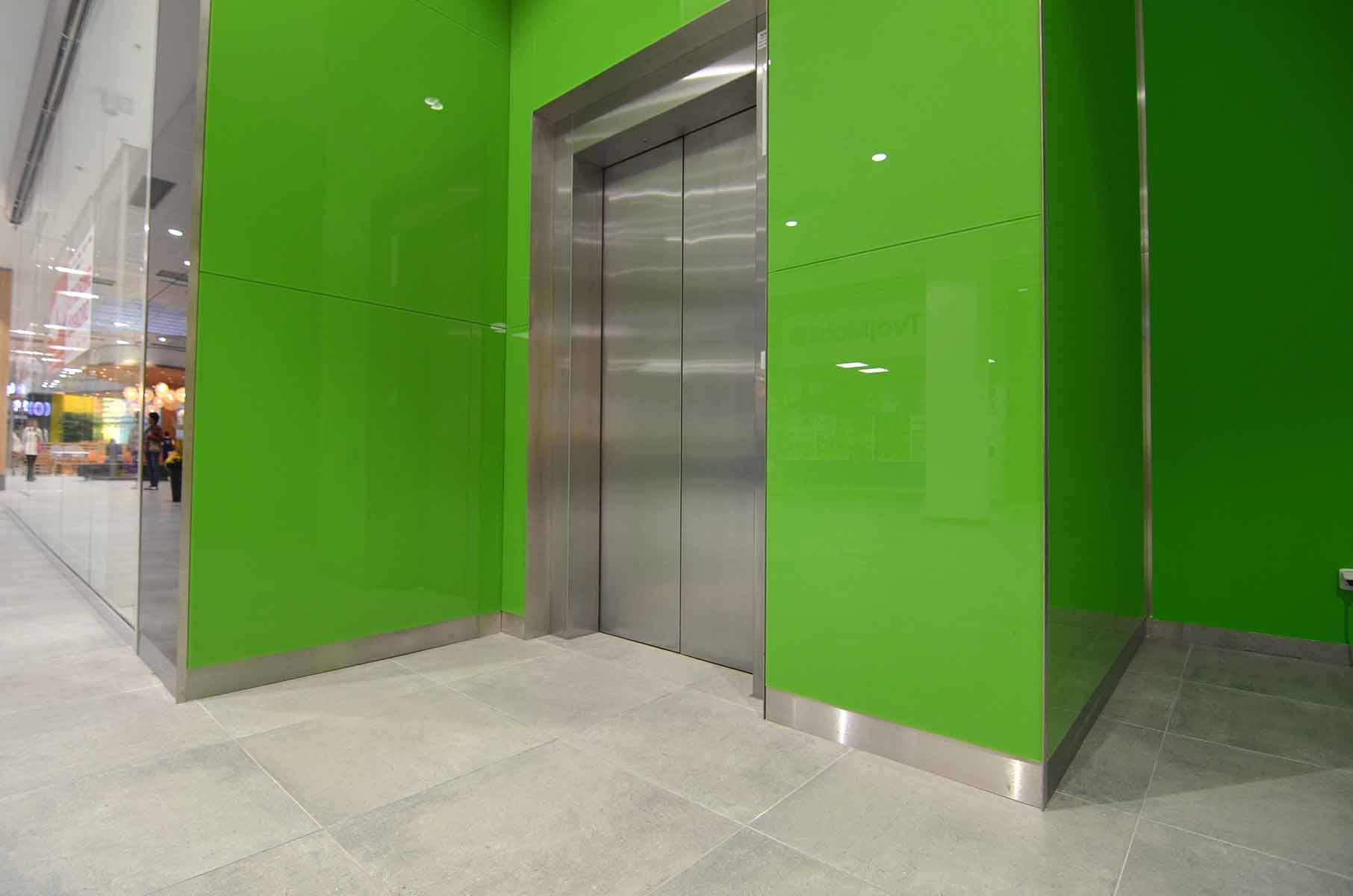 EXPAND THE SPACE WITH A NEW HORIZON
Glass tiles are part of modern interiors
They reflect light, making the space brighter, brighter and optically larger. Like glass wall coverings, mirrored walls are strong, easy to wash and harmonize with the architecture. The glossy appearance of the glass is ideal in combination with other materials such as wood, steel or stone.
Practical
Places for which glass tiles are created
You and your guests are sure to be impressed by the elegant reception area, the bright corridors. Or imagine a kitchen in your home that includes a glass tile in the kitchen with a pattern to your liking. There are really many applications of facing glass. Which ones will you choose?
business premises and offices

shopping malls and shops

reception and foyer

schools and canteens

elevators and corridors

kitchen
Wall cladding in many forms
The choice number is lacquered lacobel glass. However, we also color all-glass tiles in the process of custom-made glass production. For darker shades of all-glass tiles, clear glass is also used as a base. For light colors, extra clear glass is the base by default, so that the resulting color does not change with the glass.
Sklo
| | |
| --- | --- |
| typ skla: | mäkké sklo float, kalené bezpečnostné sklo (extra pevné) |
| hrúbka: | 4, 5, 6 mm |
| farebnosť skla: | extra číre, číre sklo |
| maximálny rozmer | 3200 x 1600 mm |
| spôsoby dekorovania: | vzorové pieskovanie, kombináciou matovaného a lesklého skla, priama digitálna potlač na sklo, lakovanie podľa škály RAL, laminovaním potlačeného média |
Upevnenie
| | |
| --- | --- |
| uchytenie: | bodové, celoplošné lepenie na podklad |
| lepením: | mamut glue crystal |