IN THE BEST LIGHT
Glass shopfront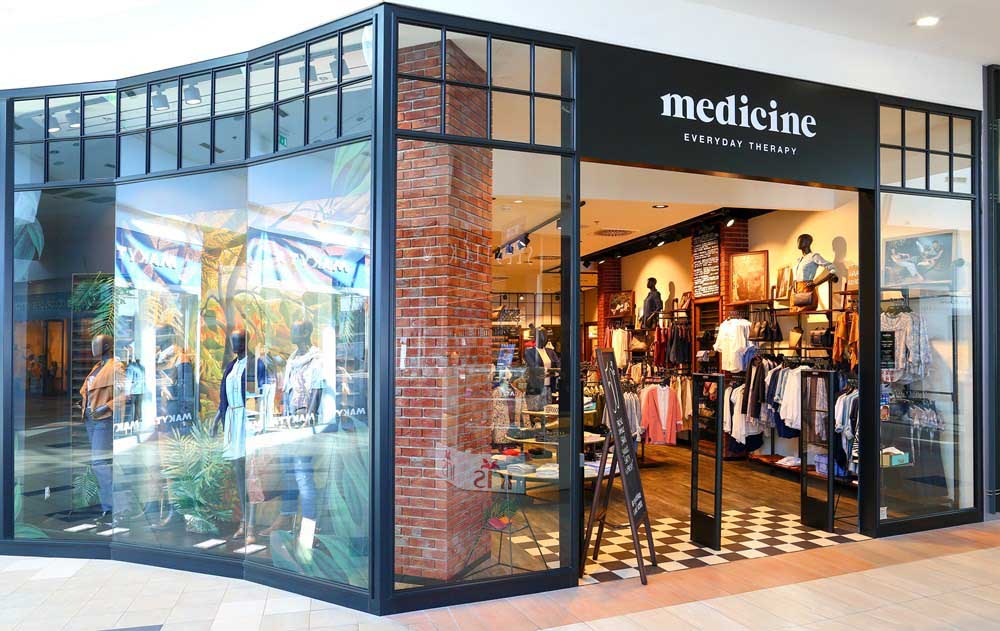 MAXIMUM DAYLIGHT USED
Forging design
We create custom glass facades with regard to the design manual of the store and the requirements of the architect. Handles, hinges and distribution rails can be in various finishes. The base is made of aluminum and stainless steel. Due to the specific requirements and design of the store, fittings in any color from the RAL swatch can be used.
Popular are anthracite and black, which create a stylish contrast with the transparent glass.
WE ADAPT AND PERSONALLY INSTALL
Glass fronts of the store
All-glass constructions of the facades of commercial premises are made of 10-12 mm tempered glass with a polished edge, without an aluminum frame. The maximum glass height is up to 4500 mm as standard, depending on the shopping center.
The glass allows you to break the barrier between the interior and exterior of the store and at the same time filters most of the UV radiation, thus protecting the goods in the shop window from color fading. An exceptional view of the goods without reflections in the shop window will ensure the use of anti-reflective glass. The industrial-style glass frame wall is unmistakable and minimalist in design.
PRACTICAL AND FUNCTIONAL
Floor self-closing doors
The glass windows are anchored to the floor in the bar or embedded in the profile. They are designed with the design-manual of the shopping center, store or operation in mind. The lower guard rail is designed to prevent the shop window from coming into contact with floor cleaning machines.
A suitable alternative to opening doors are automatic sliding doors or folding walls.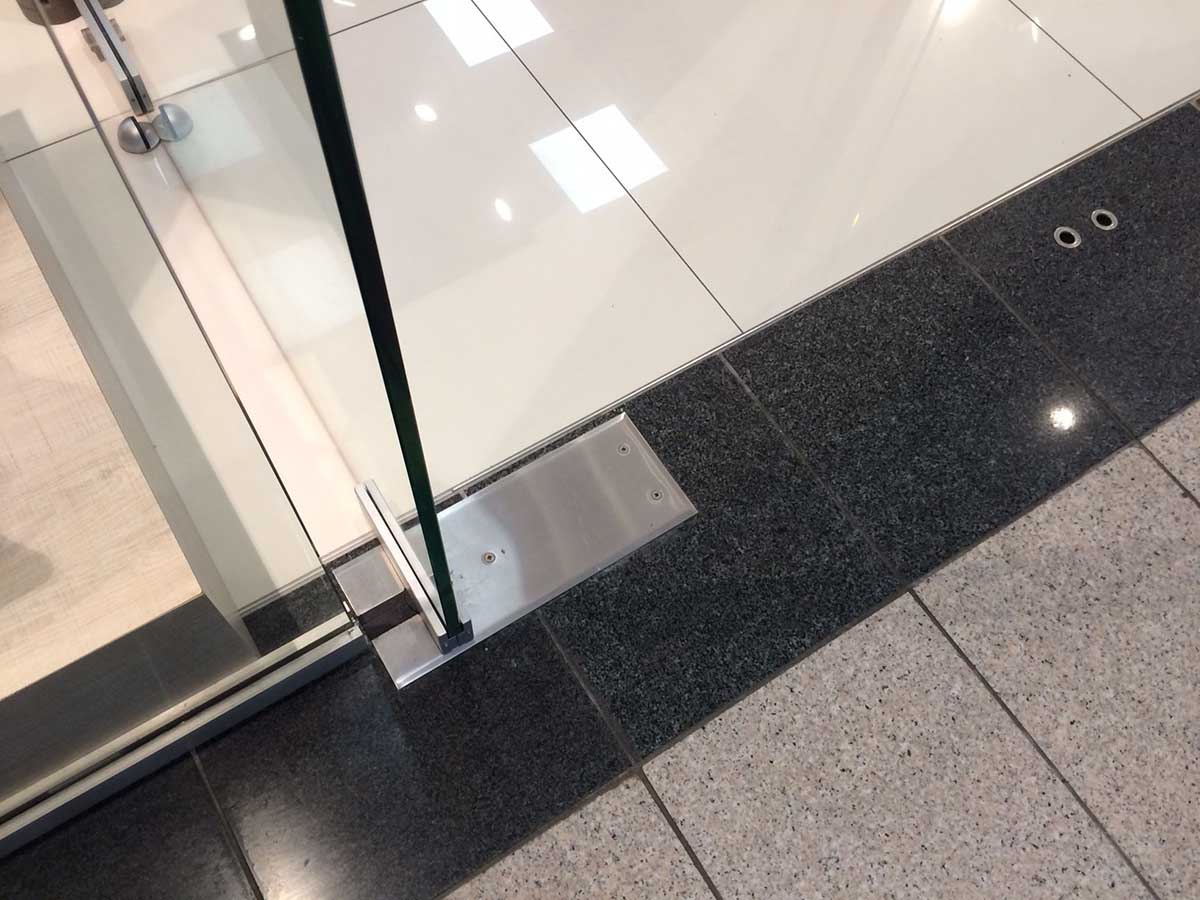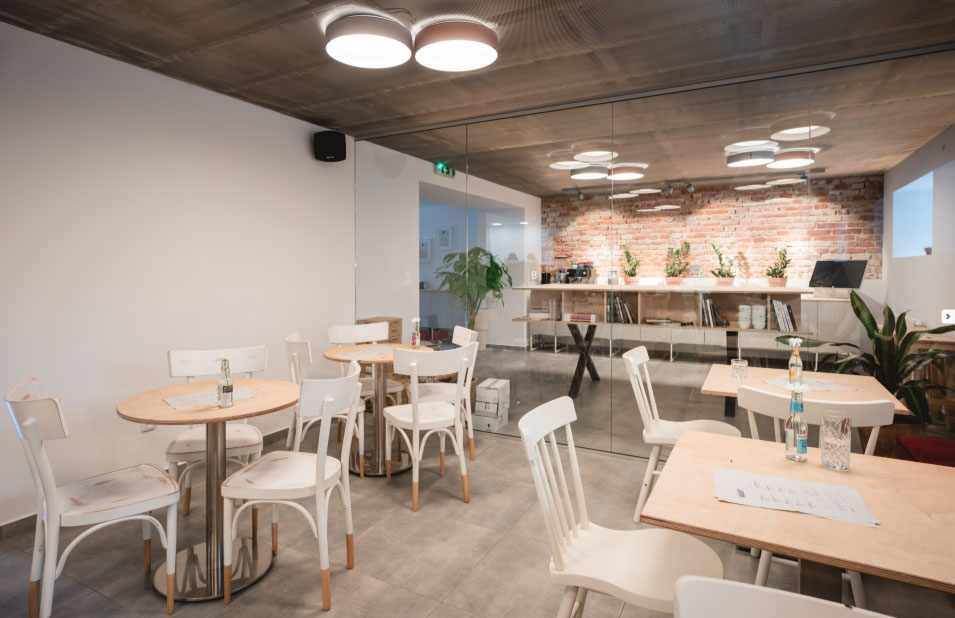 detail
FRAMELESS
Subdivision of the store space inside and out
Whether you are looking for a wall to divide open commercial space or partitions to spaces with high ceilings, we are committed to helping you create efficient and innovative spaces with our unique glass solutions.
Glass partitions with many design options are ideal for even the most demanding clients.
I am interested
| | |
| --- | --- |
| typ skla: | kalené bezpečnostné sklo ESG, vrstvené bezpečnostné sklo ESG/VSG |
| hrúbka: | 8, 10, 12 mm |
| farebnosť skla: | štandardné sklo, extra číre sklo |
| spôsoby dekorovania: | vzorové pieskovanie, digitálna potlač, farebné filtre v medzivrstve, lakovanie podľa RAL v medzivrstve |
| vzhľad hrán: | leštená |
| zvýšenie bezpečnosti: | HST test skla (na vyžiadanie) |
| povrchová úprava kovaní: | nerez, imitácia nereze, eloxovaný hliník, farebná škála RAL – práškovaný hliník |
| kvalita kovaní: | prémiová rada, ekonomická rada |